Dr Maria Montessori (1871-1952) was one of the most influential pioneers in early childhood education this century. She was the first woman to qualify as a medical doctor in Italy and it is her scientific background that underlies the design of the Montessori materials, many of which show quite remarkable insight into children's learning patterns and her belief in the importance of observation.
Her work with supposedly un teachable children and the poor in Rome, and, as her fame grew, with psychologists and educationalists has left a powerful legacy that has touched the lives of countless children and adults. She devised an approach designed to meet the specific needs of the child and has since received tremendous acclaim throughout the world.
Her approach to early years education focuses on the immense capacity of children to absorb information when given the freedom and independence to learn at their own pace.
Montessori's scientific background and belief in the potential and uniqueness of children empowered her to develop an educational approach that appreciates how children's thought processes differ from those of adults.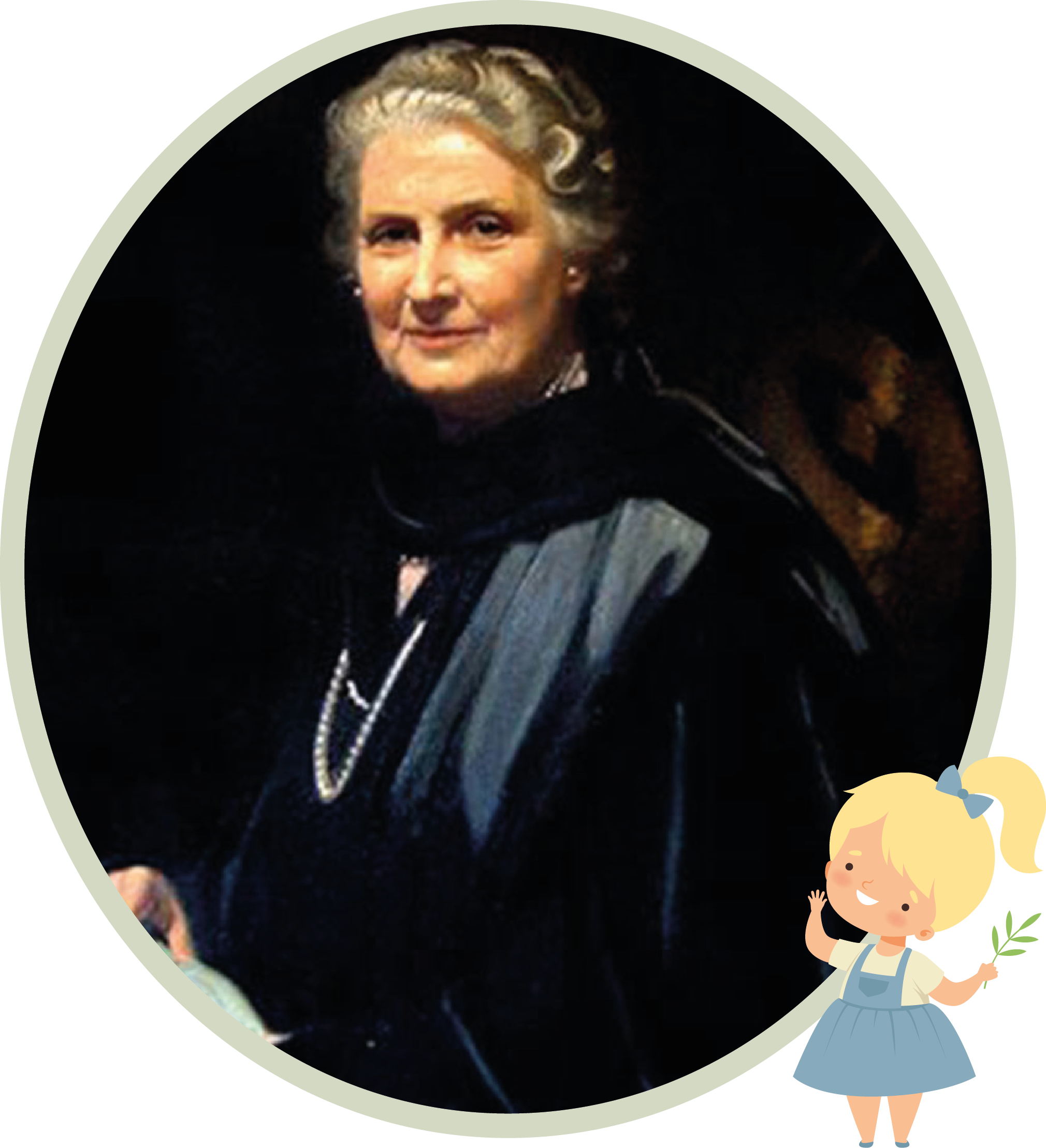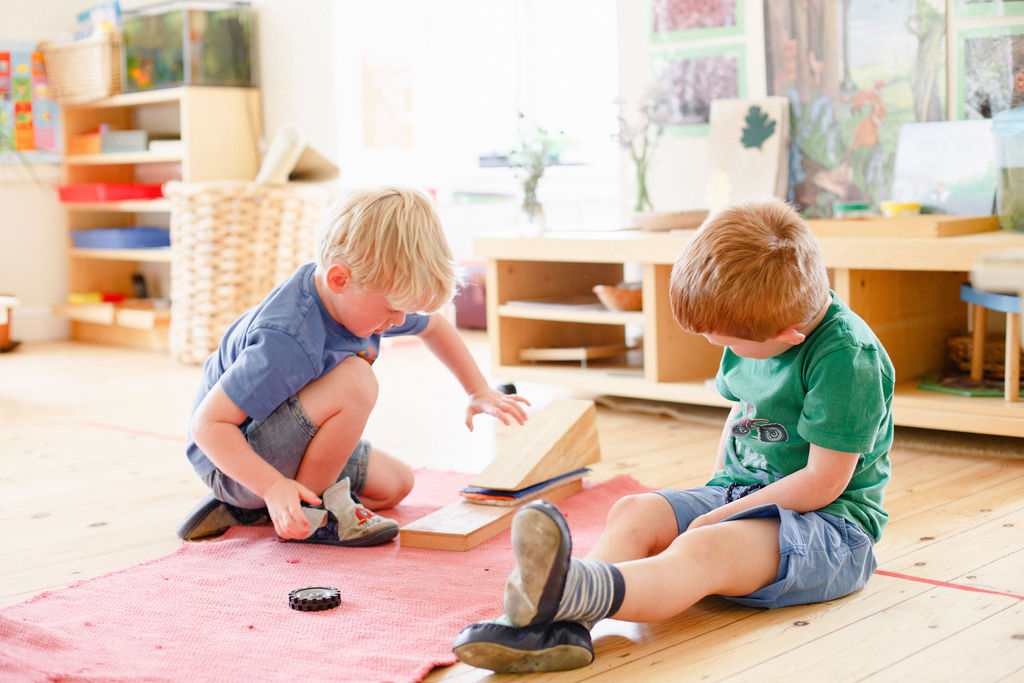 The essence of Montessori education is that every child is treated with respect, given freedom within the limits of a carefully structured environment and allowed to develop at his or her own pace. The environment, the teacher and the materials were all to be crucial factors in the formation of a Montessori approach in education.
In the Montessori nursery the children choose from a wide range of self-educating and self-correcting activities, working with each for as long as he or she needs to. Maria Montessori recognised that children have a natural willingness to explore and the best motivation for learning is self-motivation .The children learn everyday skills, social graces and discipline as well as covering a whole range of academic subjects.
The Montessori classroom is a thriving community of learners where everyone is treated with respect and dignity. The children and their adult guides- learn from each other, develop skills to cooperate with people of different ages, respect and celebrate each other's efforts and take care of themselves, others and their environment.